--------------------------------------------------------------------------------------------------------------------------------------------------------------------------------
It will be looked at asap.
You can use flickr as a hosting site as I have done and it works just fine. its free.
http://www.flickr.com/
Or you can use photobucket.com also a free site.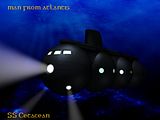 You can always load completed artwork into the Gallery, if so please load with the proper credits included
.
I will be checking for any submissions to the Gallery regularly, So I ask
you to please be patient as before you will see it in the Gallery it has to be validated.
Validation requires proper credits. i.e not only yours (render-er) but the credits for models
used in the image, if the credits are not there, the image is not validated and you have
wasted your time.
so save time and give the proper credits.
Thank you.
Sorry for the inconveniences